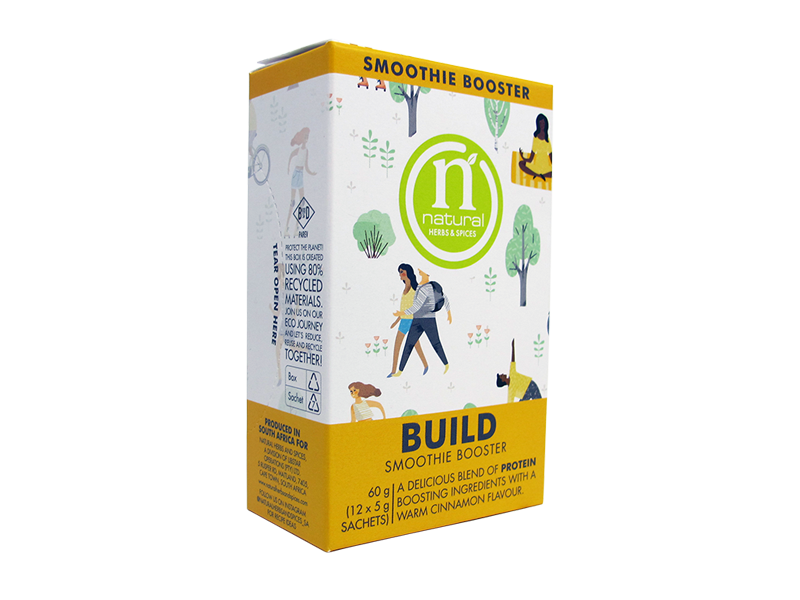 A delicious blend of protein boosting ingredients with a warm cinnamon flavour.
Our Booster Adventure
Pack a punch with our expert blend of easily digestible plant-based proteins to fuel body and mind throughout the day. Our booster blend, with its enriching Rooibos-matcha base, masterfully combines ingredients known to be a source of essential amino acids and antioxidants to put the power back in your step.
Serving Suggestion
Add one sachet to 250ml of your favourite smoothie, shake, milk or juice. Mix well before drinking and consume immediately. Can also be sprinkled atop your porridge, cereal or salad.
60g
(12 x 5g Sachets)