Rainbow Chicken Salad with Creamy Country Herb Dressing
Crunchy veggies bursting with vibrant jewel colours; moist roast chicken and a creamy dressing infused with country herbs… Like the sound of it? So do we! We like it even more that it's almost no work.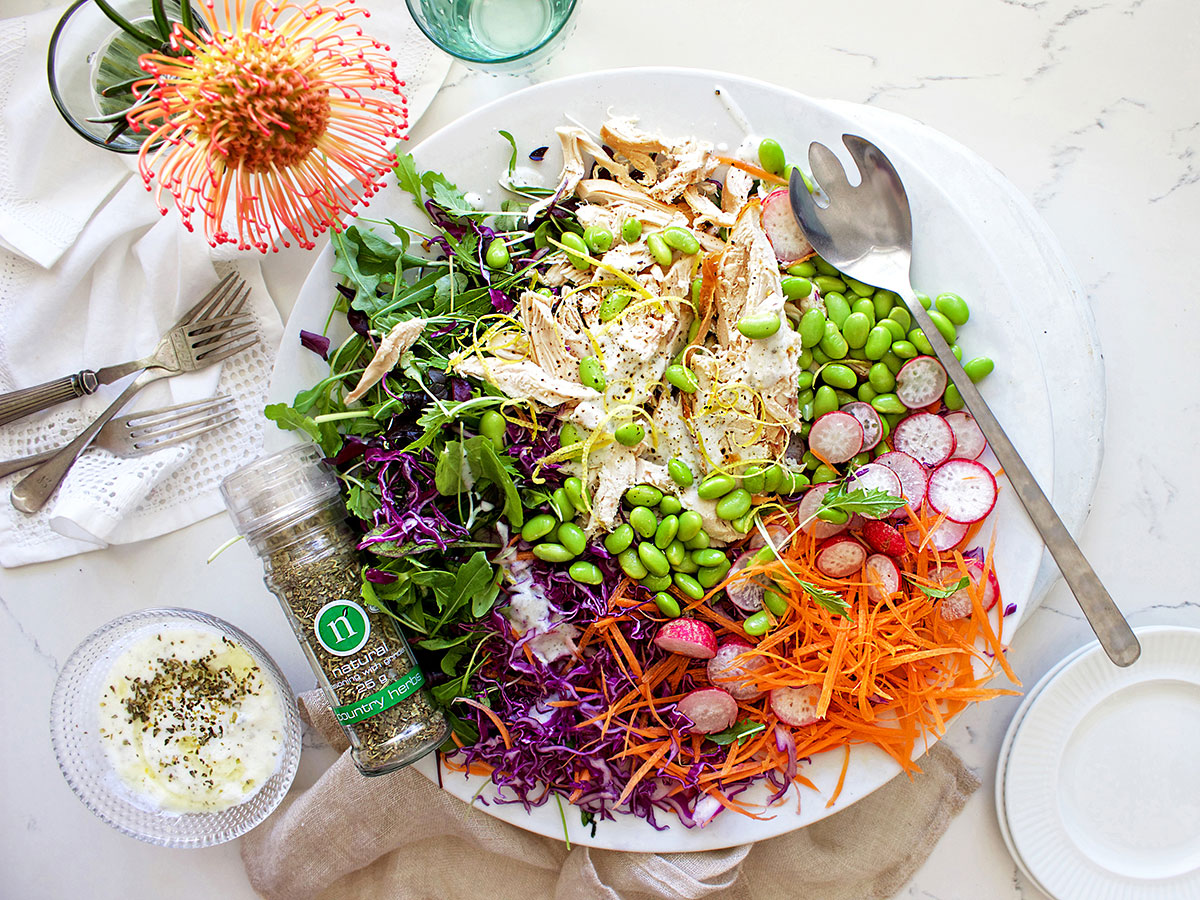 What you will need
FOR THE DRESSING
FOR THE SALAD
½ cup low fat plain yoghurt
Half a roast chicken, (let someone else do the work – buy it at your local deli!)
¼ cup low fat/low cal mayonnaise
Small red cabbage, very finely shredded
1 clove garlic, finely minced
4 large carrots, peeled and sliced any way you like
Zest of one lemon, finely grated
10 radishes, finely sliced
Pinch of salt
1 packet edamame
4 Tbsp water
Punnet of micro herbs and baby salad leaves
2 tsp Natural Herbs and Spices Country Herbs
Method
Mix all the dressing ingredients together and set it aside so the flavours can infuse. Flake the chicken. Plate up all the salad ingredients, top it with flaked roast chicken and spoon over dressing.
Recipe concept & photography by Lizet Hartley.
Lizet Hartley is a freelance stills and reel food stylist, food photographer and recipe developer. In her spare time she – rather predictably – cooks. Get more of her recipes on her blog at http://www.melkkos-merlot.co.za